Peters first kites sold
WOW 50 years!  It's hard to believe Peter Lynn Kites has been going so long.
It all started back in 1973 when Peter started making his own kites. Peters first kites were made in polystyrene (see photos). Peter would take these kites to the beach to test. People would come up to him on the beach, he would sell them the kites and go home to make some more.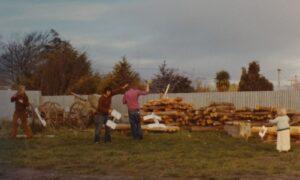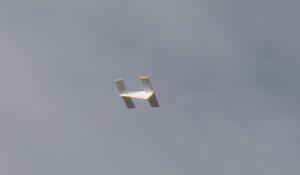 Giant sticked Kites
Peter really had a passion for making kites so he was wondering if it was possible to make a living from making kites. The problem being there was a lot of people making kites, so Peter needed to come up with something that made him stand out and was different to what everyone else was doing.
Peter decided to go BIG! He stated making giant sticked kites to take to events.
See below some of the pictures of sticked kites Peter Lynn Kites has made.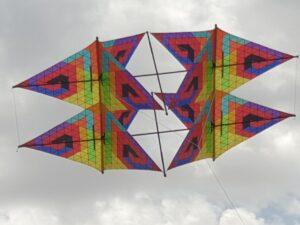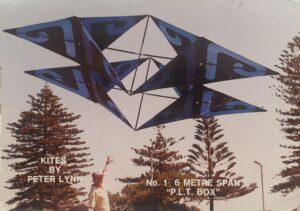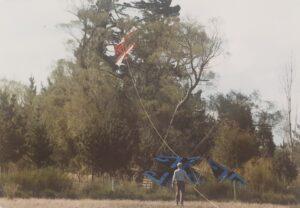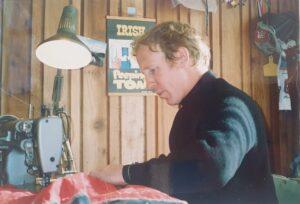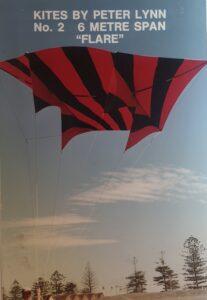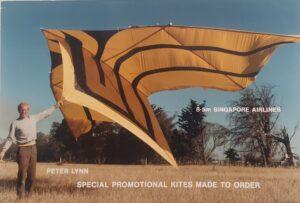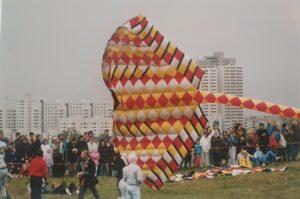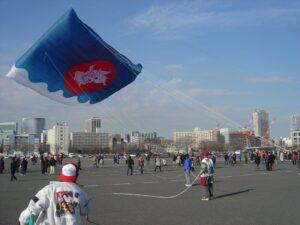 Giant Show Kites
Not having to carry giant sticks made traveling with these kites a lot easier.
Peter further developed Show Kites by introducing the rip stop line system.
Removing of the ribs made the kites lighter and much stronger.
The Trilobite was the first to have the super ripstop system in 1992 and soon was applied to the Octopuses and Rays.
We are also the manufactures of the world's largest kites.
Our first Guinness World Record for the 'Mega Ray' and 'Mega Bite' which has 635 square meters of lifting area.
These kites were made in 1997.
We also manufactured the 2005 Guinness World Record for the Kuwait flag kite with 1000 square meters of lifting area.  We keep trying to go bigger each time though!  We also made the unconfirmed world record Ray with 1200 square meters of lifting area, and 'The Hope' flag kite.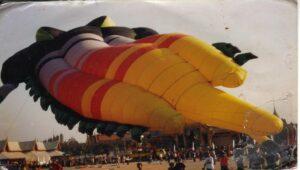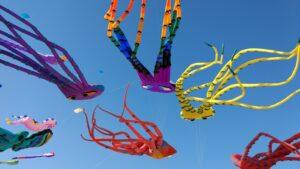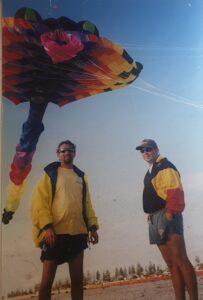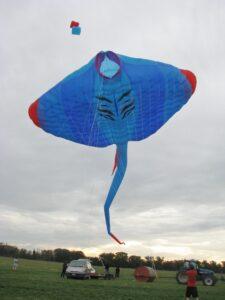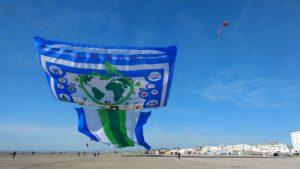 Today 50 years on we are still creating, modifying, flying, and experimenting with Kites.
It sure has been an amazing journey with many hours of kite flying, at beautiful kite festivals around the world. Where we have meet so many wonderful people that are now our friends.
On the 4th November 2023 we will be celebrating our 50th year of Peter Lynn Kites in style.
A kite fly at our local lake, Lake Hood and then followed with a social gathering that night.
And great news, you are all invited.
If you cannot physically be here to celebrate with us, we understand.
Feel free to fly on the same day with us and have fun with your kites.  We will be having live feeds streaming through the day and the night so it will be like you are here with us.
Lock this date in to your calendar. It sure is going to be a fun day!!!!
From the bottom of our hearts we thank you once again for all your support.
Ps….
We have mini gift packs going in with our Show kites that we are sending out.
So keep a look out for our 50th kite pins.